Grab your camera or pull your phone out of your pocket! It's time to snap some pics in your classroom, or better yet, encourage your students to take some photos. By focusing your lens on the learning, you might just […]
Etta on August 8, 2014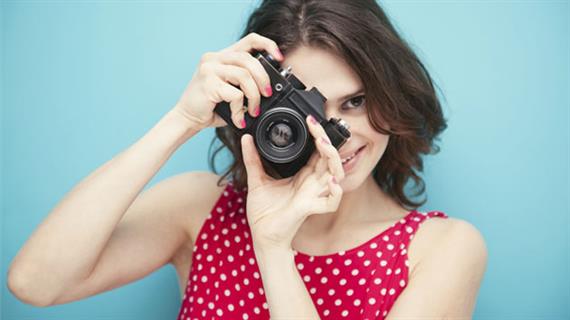 Grab your camera or pull your phone out of your pocket! It's time to snap some pics in your classroom, or better yet, encourage your students to take some photos. By focusing your lens on the learning, you might just see some things you didn't see before. So get ready … here are seven ideas for using digital photography in your classroom.
1. Photographer badge. Create a "Photographer" badge for your classroom. Encourage kids to sign up to take photos around the classroom. Turn the digital camera, iPad or other device over to the students and ask them to tell your learning story. Provide students an online space to publish their work, such as a classroom Edmodo group, a simple blog or a digital newsletter. You might just be inspired by their perspectives, and you'll have all kinds of great photos to use in some of the projects below.
2. Participate in a Project 365. A Project 365 is when you take one photo each day for the whole year. By taking a photo each day, you're reminded of the good around you. You can use a website like ShutterCal for easy uploading each day or take your photos on Instagram and use a hashtag like #edugood or #T365. Taking that moment to pause and notice the good really does make a difference. At the end of the month, you'll have a record of lots of little bits of good that add up. If you miss a day, don't worry: There are no late fees.
3. End-of-year slideshow. What should you do with all these photos you've been taking throughout the year? Create an end-of-year slideshow for your students and give each student a copy to keep the school memories forever. Great songs to use include 10,000 Maniacs' "These Are the Days," Graham Colton's "Best Days," Green Day's "Good Riddance (Time of Your Life)," Rascal Flatts' "My Wish" and my personal favorite, Stephen Kellogg's "Roots and Wings."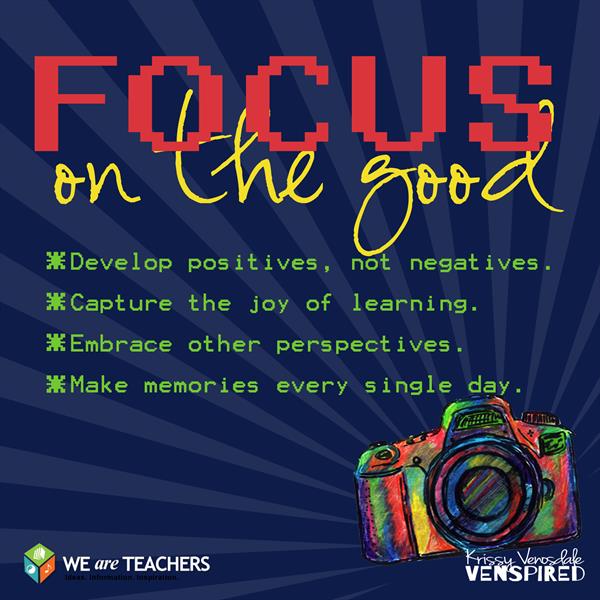 You can check out a video I created using Corel Video Studio for my class a few years ago right here. It is always special to surprise your class with the slideshow at the end of the year, and better keep tissues on hand because there's something about watching kids grow—set to a great song—that brings on the tears. Because the end of the year is always busy, I always start a folder in August called "slideshow," then add the photos to it each month. At the end of year, you can dump all the photos into your favorite program and add your music for a quick video.
4. Family connections. Show families what is happening in your classroom with a snap from your phone. Post the photos to a classroom blog, Edmodo or school website throughout the week. If there are concerns about student privacy, you can take photos that do not show students' faces and just be sure not to put students' names with them. You can show the learning that's happening in your classroom whether or not students are in the photos, and parents will love getting a glimpse of what is going on in class. These photos are great to put on display at conference time. Create a book—either a photo album or a digital book—for parents to look through while waiting for their turn to chat.